Find Vital Records Instantly!
Ortiz Family History
Ortiz Genealogy & Family Tree
Ortiz is a Spanish name from Asturias, Spain, from as early as the 8th Century. It comes from the Latin given name Fortunio, which means "fortunate" or "blessed." Cities throughout the world (including in Venezuela, Mexico, and the United States) have been named the same. It is the 94th most common surname in the United States.

Other spellings include "Ortize," "Ortis," "Ortez," "Ortes," "Ortaz," "Hortiz," "Fortiz," "Fortes," "Hortonez," "Ordonez," and "Ordonez." Notable people with the surname include Mexican-American actress Ana Alicia Ortiz (Falcon Crest), American state senator Deborah Ortiz, Argentinian President Roberto Maria Ortiz, and Mexican professional wrestler Manuel Ortiz (better known as "Halloween"). The first Ortiz to come to the Americas was Francisco Ortiz de Vergara in Paraguay in 1542.

Ortiz Birth Records
Ortiz Death Records
Celebrities related to this last name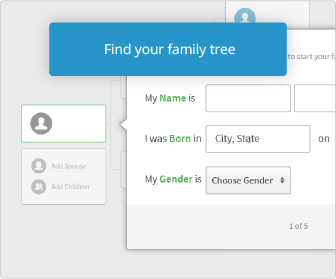 Sign up for a free trial account
and begin tracing your family history today
Begin Free Trial