Ashley Judd Genealogy
(aka, Ashley Tyler Ciminella)
Are You Related?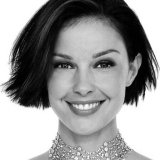 Born Ashley Taylor Ciminella on April 19, 1968, in Los Angeles, California, Ashley Judd is an American actress and political activist. Daughter and sister of famed singers Naomi and Wynona Judd, respectively, Judd got her big break in Norma Jean and Marilyn in 1996. Since then, she went on to star in films such as Kiss the Girls, Double Jeopardy, Where the Heart Is, and most recently, Divergent. She is married to Scottish racing driver Dario Franchitti, with whom she refuses to have children due to the number of impoverished children living in the world. She is an active humanitarian, working with YouthAIDS, Population Services International, the International Center for Research on Women, Women for Women International, and Equality Now.

Ashley Judd's last name, "Judd," is an Anglo-Saxon name from one of the ancient tribes of Britain. It is an abbreviation of the personal name Jordan, meaning "descend" or "flow down." Other spellings include "Judson." The first known Judd to settle in America was Thomas Judd in Massachusetts in 1630.
Last Names of Relatives in Ashley Judd's Family Tree
Other Celebrities Who May Be Related to Ashley Judd
Search other Celebrities or Your Ancestors