Ashlee Simpson Genealogy
(aka, Ashlee Nicole Simpson)
Are You Related?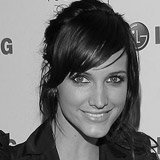 Born October 3, 1984, Ashlee Simpson is an American singer and actress. Originally brought to fame as the sister of Jessica Simpson, appearing on Jessica's and then-husband Nick Lachey's reality show Newlyweds:Nick and Jessica, Simpson has since gone on to earn a name for herself. She got her own reality show spinoff, The Ashlee Simpson Show, chronicling the release of her first album, Autobiography, which went number-one, along with her second album, I Am Me. She has appeared on television in Malcolm in the Middle, Seventh Heaven, CSI: NY, and Melrose Place, and on stage in London's West End and in Broadway as Roxie Hart in Chicago. One of the most infamous career markers to date was her appearance on the October 23, 2004 epsiode of Saturday Night Live, in which the wrong song began playing during her performance, revealing that she was lip-syncing. Simpson went on to perform on the show again the next year with no incident. She was married to singer Pete Wentz, with whom she has one son, Mowgli, and divorced in 2011. As of 2014, she is engaged to Evan Ross, son of singer Diana Ross.

Ashlee Simpson's last name, 'Simpson,' is an English-Scottish name from the Hebrew word "Simeon" meaning "obedience" and the family comes from Buckinghamshire. Other spellings include "Simson," "Simsoun," "Symson," and "Symsoun." The first known Simpson to settle in America was Robert Simpson in Salem in 1630.
Last Names of Relatives in Ashlee Simpson's Family Tree
Other Celebrities Who May Be Related to Ashlee Simpson
Search other Celebrities or Your Ancestors