Christopher Guest Genealogy
(aka, Christopher Haden-Guest)
Are You Related?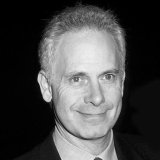 Known for his improvisational, "mockumentary" style films, Christopher Haden-Guest is an English-American screenwriter, director, composer, actor, and comedian. Born February 5, 1948, in New York City, New York, Guest holds dual English-American citizenship and is a baron by birth. After studying at New York University's Tisch School of the Arts, Guest began his career in theater and radio. He made guest appearances in films and on television, and was cast as a recurring character on Saturday Night Live alongside Martin Short and Billy Crystal, whom he teamed with once again in the Princess Bride playing Count Rugen. In 1996, Guest first began writing, directing, and acting in his own improvised films. Along with writing partner Eugene Levy, Guest put together a small repertory group of actors, including Catherine O'Hara, Michael McKean, Parker Posey, Jane Lynch, Bob Balaban, Jennifer Coolidge, John Michael Higgins, Harry Shearer, Fred Willard, and Ed Begley, Jr. Guest and Levy reportedly write the background of the scenes and the characters, then leave it up to the actors to improvise the dialogue. Starting with This is Spinal Tap, Guest has gone on to make Waiting for Guffman, Best in Show, A Mighty Wind, and For Your Consideration. He is married to actress Jamie Lee Curtis and has two children.

Christopher Guest's last name, "Guest," is a Welsh name from the word "gestr" meaning "guest" or "stranger" first found in Worcestershire. Other spellings include "Guests" and "Jeste." The first Guest to settle in the United States was Elizabeth Guest in Maryland in 1637.


Last Names of Relatives in Christopher Guest's Family Tree
Other Celebrities Who May Be Related to Christopher Guest
Search other Celebrities or Your Ancestors